Apply for job
Maintenance Tech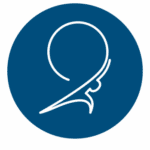 Atlas Staffing
Are you looking to continue your career in the manufacturing industry? Atlas Staffing is hiring a Maintenance Tech for a full-time, temp-to-hire position with a fantastic company in Post Falls, ID!
Maintenance Tech Responsibilities:
Ensure the safe and injury free operation of the maintenance department
Support of building and grounds maintenance for multiple buildings on a single site
Coordinate work schedules in the maintenance area to meet required schedules.
Responsible for training new associates
Managing a team of maintenance technicians that support a single shift manufacturing plant
Determining the root cause of equipment failures and executing a plan to minimize future occurrences
Provide technical support to the maintenance team in troubleshooting, repair, and maintenance of production machinery
Specifying and purchasing repair parts and upgrades
Fabricate, build, rebuild, and relocation and installation of equipment as necessary
Maintenance Tech Minimum Qualifications:
Previous mechanical and/or assembly experience in manufacturing is required
Proficiency with hand tools, power tools and measurement tools required
Experience in sheet metal fabrication, machining, welding, mechanical systems, electrical power systems, hydraulic and mechanical presses, pneumatic systems, industrial controls, CNC machinery, and general manufacturing equipment highly preferred
Need to be a team player – you will be working closely with other assembles to construct machines
Proficient math skills required
Ability to use computers and read/follow a drawing and equipment diagrams
Must be able to train maintenance technician
Maintenance Tech Physical Requirements
Lift, carry, push and or pull 1 – 50 lbs frequently
Squat/kneel, bend/stoop, twist/turn, grasp and reach overhead and outward frequently
Sit, stand and walk for 1 – 10 hours per day
Ability to work in a 55 – 88 degree Fahrenheit work environment
Work in a fast-paced industrial environment
Shift: Monday – Thursday, 6:00 am – 4:30 pm; Overtime when required
Wage: $18 hourly – Depending on Experience
Why Choose Atlas Staffing?
Atlas Staffing is an employment agency that serves Spokane and its surrounding areas. We offer many great benefits for our temporary and temp-to-hire Staffing Associates! Beyond the paid sick leave and medical benefits that many of our positions qualify for, we also have a recruiting staff that is ready to find the type of work YOU are interested in. (Not to mention our Titan Rewards program!) If you are looking for a long-term career opportunity, then please apply now!
"I am so thankful for Atlas staffing! I was getting so frustrated trying to find a job before I found Atlas Staffing. They are so helpful and just wonderful people." – Crystal H.
https://www.atlasstaffing.com/
Atlas Staffing is an equal opportunity employer. All qualified applicants will receive consideration for employment without regard to race, color, religion, sex, national origin, disability or protected veteran status.
Drug-Free Workplace
Casey.Weaver
BR-Spokane
Apply with Google
Apply with Linkedin
Apply with Indeed