Apply for job
Pre-Processing Operator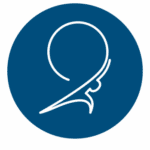 Atlas Staffing
Are you detail-oriented with a passion for manufacturing and production? Do you see yourself growing in a company that values your safety, professional development, and well-being? Atlas Staffing is seeking Operators with a growing company in Tigard, OR.
Pre-Processing Operator
Days/Hours/Shifts:
All operators work a compressed shift schedule of Sunday through Tuesday and every other Wednesday or Thursday through Saturday and every other Wednesday. Day shifts are 6:30 a.m. to 7:00 p.m. and night shifts are 6:30 p.m. to 7:00 p.m., with ten regular time hours and two overtime hours per day. For training purposes, night shift operators will only work on day shifts for the first two weeks. This structure is subject to change to accommodate various training schedules.
Positions: All shifts are 4 x 12's with 3 days off. They run 24 hours a day

Days 6:30am – 7:00pm

Nights 6:30 pm to 7:00am.
Role Overview
Operators are responsible for operation of feedstock (post-use Styrofoam and other plastics) processing plant equipment. Pre-processing Operators sort feedstock before loading it into the plant's crusher and densifying and shredding machines. Operators are also responsible for unloading commercial deliveries of feedstock, operating machinery, performing basic maintenance procedures on equipment, and other duties as assigned.
Responsibilities:
Support the shift lead by following instruction for floor operation and managing material flow.

Support the shift lead by safely starting, stopping, monitoring, and performing basic maintenance on the plant pre-processing equipment as directed.

Complete shift notes and weight recordings as directed by the shift lead. Communicate additional observations to assist with maximizing plant uptime and productivity.

Notify the shift lead when issues with the system arise.

Comply with all safety requirements. Complete all required trainings.

Suggest and act on ideas for continuous improvement.

Maintain housekeeping standards for a clean and safe environment.

Assist in training new system operators as directed by management.
Experience/Knowledge Qualifications
The ability to effectively track and monitor multiple pieces of automated equipment operating concurrently.

Experience operating forklift (preferred).

Proven experience working effectively in a team environment.

Good communication skills, including with the ability to interact with individuals from other departments and outside resources.
Education/Training
High School diploma or equivalent.
Other Qualifications
The position includes some heavy lifting (10-40 lbs.).

The ability to stand, bend, twist, and lift for 4+ hours at a time.

The ability to repeatedly climb platform stairs and in and out of the backs of trucks.

The ability to quickly sort and handle incoming feedstock (plastic post-consumer and post-industrial items).

The ability to perform basic maintenance on system equipment.

The ability to use tools, shovel, sweep, load & unload, and carry materials up to 40 lbs.

The ability to speak, read, and write in English is required.

Shift work is required; overtime work may be required.
Why Choose Atlas Staffing?
Atlas Staffing is an employment agency that serves Tigard and its surrounding areas. We offer many great benefits for our temporary and temp-to-hire Staffing Associates! Beyond the paid sick leave and medical benefits that many of our positions qualify for, we also have a recruiting staff that is ready to find the type of work YOU are interested in. (Not to mention our Titan Rewards program!) If you are looking for a long-term career opportunity, then please apply now!
https://www.atlasstaffing.com
#INDTIG
Atlas Staffing is an equal opportunity employer. All qualified applicants will receive consideration for employment without regard to race, color, religion, sex, national origin, disability or protected veteran status.
Drug-free workplace

Claude.Richards
BR-Tigard
Apply with Google
Apply with Linkedin
Apply with Indeed