Apply for job
Receiving Inspector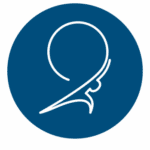 Atlas Staffing
Are you looking to get your foot in the door with a great company in the electronics manufacturing industry? Do you enjoy working as a part of a team with a close-knit company culture? Atlas Staffing is hiring a Receiving Inspector for a full time, temp-to-hire position with a great company on a 4×10's schedule!
Objective: In this position you will be responsible for performing of the incoming inspection of materials used for production and service. Additionally this position is responsible for releasing incoming materials for use and documents non-conformances for follow-up and resolution.
Receiving Inspector Responsibilities:
Follow documentation to receive and inspect components and assemblies used in manufacturing and service.
Verify that received parts match customer's supplied documentation
Complete scheduled inspections in a timely manner
Maintain the part history and the inspections records
Perform first article inspection on new parts
Documentation and notification of product discrepancies
Follow up on non-conforming material report closure
Assist with inventory moves within receiving and inspections, non-conforming material, and tracking traceability as needed
Maintain the receiving work area documentation and equipment in a clean and orderly condition and follow prescribed safety regulations
Create and/or maintain all paperwork associated with the department
Maintain a professional company image and attitude toward those inside and outside the company

Receiving Inspector Requirements:
Knowledge of electronic components
Ability to read and understand detailed instructions, inspection and manufacturing procedures and drawings
Ability to use and understand statistical sampling plans
Knowledge of the IPC guidelines
Ability to use and understand geometrical dimensional tolerancing
Ability to use precision measuring devices such as calipers, pin gauges, micrometers
Ability to perform unaided and microscopic visual inspection
Good teamwork, communication and interpersonal skills. A demonstrated commitment to company values
Shift: Monday – Thursday, 6:00 AM to 4:30 PM
Wage: $16.25/HR
Why Choose Atlas Staffing?
Atlas Staffing is an employment agency that serves Spokane and its surrounding areas. We offer many great benefits for our temporary and temp-to-hire Staffing Associates! Beyond the paid sick leave and medical benefits that many of our positions qualify for, we also have a recruiting staff that is ready to find the type of work YOU are interested in. (Not to mention our Titan Rewards program!) If you are looking for a long-term career opportunity, then please apply now!
"Supportive and wonderful staff! They have the most caring and amazing recruiters dedicated and eager to find you a job that fits your best needs and skills." – T.J. M.
https://www.atlasstaffing.com/
Atlas Staffing is an equal opportunity employer. All qualified applicants will receive consideration for employment without regard to race, color, religion, sex, national origin, disability or protected veteran status.
Drug-Free Workplace
Casey.Weaver
BR-Spokane
Apply with Google
Apply with Linkedin
Apply with Indeed