Apply for job
Maintenance Technician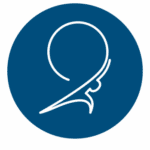 Atlas Staffing
Job Title: Maintenance Technician

SUMMARY
Atlas Staffing is looking for a qualified Machine Maintenance Technician who is able to troubleshoot and repair production equipment, provide emergency repairs during production times and perform scheduled maintenance and repairs of production equipment. The qualified candidate will have a basic understanding of electrical controls, mechanics, pneumatics and hydraulics. The candidate must possess a basic working knowledge of mechanical schematics, drawings, and blueprints.
ESSENTIAL DUTIES AND RESPONSIBILITIES include the following.
Repairs and maintains, in accordance with diagrams, sketches, operation manuals, and manufacturer's specifications, machinery and mechanical equipment, electric motors, pneumatic tools, conveyor systems, and production machines and equipment

Safety inspections, eye wash, fire extinguisher, emergency lights, fork lift, hoist, and gfci.

Down equipment repair can be anything in the shop. Pressure washer, ovens, sand blast, round area, it can be mechanical or electrical.

Preventive maintenance, greasing equipment etc.

Building maintenance, repairing toilets, snow removal, changing bulbs.

Using hand tools, power tools, and precision-measuring and testing instruments.

Observes mechanical devices in operation and listens to their sounds to locate causes of trouble.

Dismantles devices to gain access to and remove defective parts, using hoists, cranes, hand tools, and power tools.

Repairs or replaces defective parts, using hand tools and power tools. The candidate will be required to operate devices and machinery to test their operational performance.

May be required to set up and operate lathe, milling machine, drill press, grinder, and other metalworking tools to make and repair parts.

Produce information for the necessary purchasing of parts needed for repairs.

Repair of small hand tools and electrical equipment.

A requirement exists to troubleshoot machine problems including mechanical, pneumatic, hydraulics and electrical systems.

Other duties and related work may be assigned as necessary

.
POSITION REQUIREMENTS
To perform this job successfully, a combination of education and experience is required, in addition to a level of independent work habits that would allow the job to result in a clean and professional appearance of the building exterior and interior office areas and common areas. Reasonable accommodations may be made to enable individuals with disabilities to perform the essential functions.
Education and Qualifications
High school diploma or equivalent
Minimal 2 years of experience preferred
Why Choose Atlas Staffing?
Atlas Staffing is an employment agency that serves Tigard and its surrounding areas. We offer many great benefits for our temporary and temp-to-hire Staffing Associates! Beyond the paid sick leave and medical benefits that many of our positions qualify for, we also have a recruiting staff that is ready to find the type of work YOU are interested in. (Not to mention our Titan Rewards program!) If you are looking for along-term career opportunity, then please apply now!

https://www.atlasstaffing.com/

Atlas Staffing is an equal opportunity employer. All qualified applicants will receive consideration for employment without regard to race, color, religion, sex, national origin, disability or protected veteran status.

Drug-free workplace
Laura.Merino
BR-Phoenix
Apply with Google
Apply with Linkedin
Apply with Indeed