Apply for job
Quality Inspection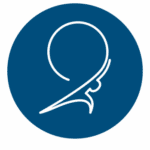 Atlas Staffing
Are you looking to continue building your career in Quality Inspection with a company that's absolutely booming? Atlas Staffing is hiring multiple Assemblers for positions with a great company in Spokane Valley!
Objective: In this position you will be responsible for the quality assurance inspection of various products to company specifications
Quality Inspector Responsibilities:
Performs inspections on purchased materials and manufactured product as required per procedures or specifications.
Ensure that all the quality check procedures put in place by the company are followed during production.
Monitor equipment and processes based on specifications and procedures.
Properly maintains Quality records.
Reference quality requirements, process/product specifications, and/or engineering drawings and bill of materials
Responsible for identifying non-conforming material and verifies disposition of non-confirming material.
Educate production team on quality control issues and work with departmental managers to improve overall company safety and product quality.
Create process checklists and coordinate quality inspections with departmental managers.
Monitor and support KPI's in manufacturing (MDI boards).
Maintains safe and healthy work environment by following standards and procedures and complying with legal regulations.
Other duties as assigned by management.
Quality Inspector Requirements:
High School Graduate or GED,
Experience with measuring devices such as meters, gauges, computers, calipers, and other measuring instruments
Ability to read, analyze, and interpret general and technical procedures
Ability to write reports and procedure manuals
Ability to effectively present information and respond to questions from groups of managers, clients, and customers
Must occasionally lift and/or move up to 25 pounds
Specific vision abilities required by the job include close vision, distance vision, color vision, depth perception, and the ability to adjust focus.
Ability to work with mathematical concepts and fundamentals of solid geometry
Ability to apply concepts such as fractions, percentages, ratios, and proportions to practical situations
Comfortable with occasionally required to stand; walk; sit; use hands to finger, handle, or feel objects, tools or controls; reach with hands and arms; climb stairs; balance, stoop, kneel, crouch or crawl; talk or hear; taste or smell
Ability to solve practical problems and deal with a variety of concrete variables in situations where only limited standardization exists
Ability to interpret a variety of instructions furnished in written, oral, diagram, or schedule form
Shift: Monday through Friday 7:00AM – 3:30PM
Wage: $20.50/HR
Why Choose Atlas Staffing?
Atlas Staffing is an employment agency that serves Spokane and its surrounding areas. We offer many great benefits for our temporary and temp-to-hire Staffing Associates! Beyond the paid sick leave and medical benefits that many of our positions qualify for, we also have a recruiting staff that is ready to find the type of work YOU are interested in. (Not to mention our Titan Rewards program!) If you are looking for a long-term career opportunity, then please apply now!
"Nothing but the best from these guys great customer service great work opportunities." – Nate K.
https://www.atlasstaffing.com/
Drug Free Workplace
Casey.Weaver
BR-Spokane
Apply with Google
Apply with Linkedin
Apply with Indeed