Apply for job
Receptionist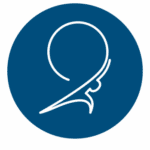 Atlas Staffing
Do you have exceptional customer service skills and a desire to be helpful? Would you like an opportunity to grow with a company that values hard work? Atlas Staffing is looking for an Receptionist for a thriving construction company in Tualatin, Oregon. The ideal candidate will have a great attitude, basic computer skills, and WOW-worthy interpersonal skills. If the job description above matches your skills and experience, please apply today!
Essential Duties
Greets guests and visitors.
Answers all incoming calls.
Assists with administrative tasks as needed.
Job Duties
· Greets guests and visitors, determines nature of business, and announces visitors to appropriate personnel.
· Answers phones pleasantly and promptly, determines purpose of callers, and forwards calls appropriately.
· Retrieves, sorts, and delivers all incoming and outgoing mail and packages.
· Maintains office security and monitors visitor access and issues passes when required.
· Maintains multi-line phone system and manages all incoming calls.
· Maintains general areas, bathrooms, meeting rooms, kitchens, and break rooms in regard to inventory, stock and
cleanliness.
· Answers questions about the organization and provides callers with the address, directions, company fax
numbers, company website, and other related information.
· Organizes and places office supply orders and service calls from vendors.
· Maintains petty cash box.
· Prepares meeting and conference rooms with set up, tech, and catering needs.
· Keeps office, reception, and conference rooms safe and clean.
· Assists in coordinating multi-department projects and internal/external events, as needed.
· Performs other clerical duties, such as filing, photocopying, and collating as needed..
· Maintains a professional appearance and demeanor.
Qualifications:
Great interpersonal skills
Professionalism
Computer skills
Shift: 8:00am-5:00pm
Wage: $19-$20/hr

Why Choose Atlas Staffing?
Atlas Staffing is an employment agency that serves Tigard and its surrounding areas. We offer many great benefits for our temporary and temp-to-hire Staffing Associates! Beyond the paid sick leave and medical benefits that many of our positions qualify for, we also have a recruiting staff that is ready to find the type of work YOU are interested in. (Not to mention our Titan Rewards program!) If you are looking for along-term career opportunity, then please apply now!
https://www.atlasstaffing.net/
#INDTIG
Atlas Staffing is an equal opportunity employer. All qualified applicants will receive consideration for employment without regard to race, color, religion, sex, national origin, disability or protected veteran status.
Drug-free workplace
Shanna.Kilpatrick
BR-Tigard
Apply with Google
Apply with Linkedin
Apply with Indeed