Apply for job
Fabrication and Packaging Associate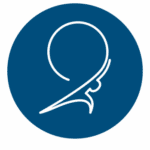 Atlas Staffing
Fabrication and Production Associate: $17 to $19 DOE
POSITION OVERVIEW
Are you detail-oriented with a passion for production? Do you see yourself growing in a company that values your safety, professional development, and well-being? Atlas Staffing is seeking Packaging and Fabrication Associates with a growing company in Portland OR. At an entry level, you will be responsible for cleaning, labeling, packaging and weighing items appropriately. You will also perform final checks for defective items before final packaging to the customer. Experienced Fabrication and Packaging workers are also responsible for many manufacturing operations necessary to finish product, such as gluing, bending, and de-burring.
Duties and Responsibilities
The individual in this position is expected to engage in the following work-related activities.
· It is required that this position actively supports all employees and customers in a positive manner.
· Report to work on-time during scheduled shift hours.
· Read job folders and assemble products or the different parts of products.
· Inspect partially-assembled parts before performing the final assembly.
· Inspect and measure parts after assembly as required to insure made to print.
· Correctly complete all relevant paperwork.
· Keep the work station organized and orderly.
· Ensure that production parts, tools, test equipment and documentation are properly store and maintained.
· Follow the targets and deadlines set for production.
· Adhere to all safety procedures, environmental guidelines and company rules and regulations.
· Use measurement tools such as micrometers, calipers, height gage.
· Must be able to do deburring, routing, gluing, bending, custom bending, packaging parts, and moving products onto pallets.
· Effectively use tools such as table saw, routers, band saw, chop saw, power hand tools.
· Properly bag, label, and package products for safe shipping.
· Must be able to follow Cleanroom procedures for cleaning and packaging products.
· Must be able to do part cleaning/bagging/packaging, hardware installment, stamping, vapor polish, flame polish, and ultra sonic cleaning.
· Help keep Cleanroom clean and properly stocked with supplies.
· Perform all other duties assigned by supervisor or manager.
· Regular attendance is essential due to the need to work as part of a team; necessary face-to-face interaction with employees; and working with job folders, products and/or equipment on-site.
Salary: $17 to $19 per hour DOE. There is a $2 shift differential for SWING
Schedule:
Currently we are hiring for day shift and swing shift
Day Shift: Monday thru Thursday 6am to 4pm
Swing Shift: Monday thru Thursday 4pm to 2:30pm
Work Environment
The work environment is a fast-paced manufacturing environment requiring attention to detail and customer satisfaction, Position will require extensive time sitting or standing. Employee is frequently exposed to moving mechanical parts and occasionally exposed to fumes or airborne particles. The noise level in the work environment is usually loud. Depending on product requirements working in a Clean Room may be necessary.
Why Choose Atlas Staffing?
Atlas Staffing is an employment agency that serves Tigard and its surrounding areas. We offer many great benefits for our temporary and temp-to-hire Staffing Associates! Beyond the paid sick leave and medical benefits that many of our positions qualify for, we also have a recruiting staff that is ready to find the type of work YOU are interested in. (Not to mention our Titan Rewards program!) If you are looking for along-term career opportunity, then please apply now!
https://www.atlasstaffing.com
Atlas Staffing is an equal opportunity employer. All qualified applicants will receive consideration for employment without regard to race, color, religion, sex, national origin, disability or protected veteran status.
Drug-free workplace
#INDTIG
Shanna.Kilpatrick
BR-Tigard
Apply with Google
Apply with Linkedin
Apply with Indeed