Apply for job
Mechanical Assembly Technician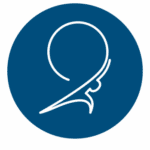 Atlas Staffing
Are you looking to build your career in the robotics industry? Are you a 'gearhead' who loves to work with their hands and build awesome machines? Atlas Staffing is hiring Mechanical Assembly Technicians for a full-time, temp-to-hire position with a fantastic company!
Objective: Assemble robotic machinery for clients around the globe, utilizing your mechanical aptitude while following prints and schematics.
Mechanical Assembly Technician Responsibilities:
Follow blueprints to build automated robotic machines
Utilize hand and power tools to assembly the structure and internal of the machines
Operate in a specific station and part of the machine build
Other duties as required by the role
Mechanical Assembly Technician Minimum Qualifications:
Previous mechanical and/or assembly experience is required (not small part assembly, but rather mechanical and medium to large builds)
Proficiency with hand tools, power tools and measurement tools required
Need to be a team player – you will be working closely with other assembles to construct machines
Mechanical Assembly Technician Physical Requirements
Lift, carry, push and or pull 1 – 50 lbs frequently
Squat/kneel, bend/stoop, twist/turn, grasp and reach overhead and outward frequently
Sit, stand and walk for 1 – 10 hours per day
Ability to work in a 55 – 88 degree Fahrenheit work environment
Work in a fast-paced industrial environment
Shift: Monday – Friday, 6:00 am – 2:30 pm; Overtime when required
Wage: $24.00/HR
Why Choose Atlas Staffing?
Atlas Staffing is an employment agency that serves Spokane and its surrounding areas. We offer many great benefits for our temporary and temp-to-hire Staffing Associates! Beyond the paid sick leave and medical benefits that many of our positions qualify for, we also have a recruiting staff that is ready to find the type of work YOU are interested in. (Not to mention our Titan Rewards program!) If you are looking for a long-term career opportunity, then please apply now!
"I am so thankful for Atlas staffing! I was getting so frustrated trying to find a job before I found Atlas Staffing. They are so helpful and just wonderful people." – Crystal H.
https://www.atlasstaffing.net/
Atlas Staffing is an equal opportunity employer. All qualified applicants will receive consideration for employment without regard to race, color, religion, sex, national origin, disability or protected veteran status.
Drug-Free Workplace
Casey.Weaver
BR-Spokane
Apply with Google
Apply with Linkedin
Apply with Indeed