CNC Machinist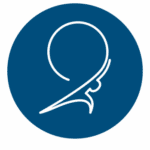 Atlas Staffing
CNC Machinists – $24 – $28
Wilsonville, OR
Our client is experiencing rapid growth and success and is looking to hire CNC Machinists for both first and second shift. We are hiring for both first and second shift, hours below. This is an EXCELLENT opportunity to work for a company that will train and enhance your skills. Hourly wage is dependent on experience but pay starts at $24 per hour.
Responsibilities:
Minimum of 3 years' experience programming, operating, and setting up CNC Lathes or mills

Studies blueprints, sketches, drawings, manuals, specifications, or sample part to determine dimensions and tolerances of finished workpiece, sequence of operations, and setup requirements.

Intimate understanding of programming languages. Able to read and edit proficiently

Measures, marks, and scribes' dimensions and reference points on material or workpiece as guides for subsequent machining.

Selects, aligns, and secures holding fixtures, cutting tools, attachments, accessories, and materials on machines such as mills, lathes, jig borers, grinders, and shapers.

Calculates and sets controls to regulate machining factors such as speed, feed, coolant flow, and depth and angle of cut, or enters commands to retrieve, input, or edit computerized machine control media.

Starts and observes machine operation to detect malfunctions or out-of-tolerance machining and adjusts machine controls or control media as required.

Verifies conformance of finished work piece to specifications.

Sets up and operates machine on trial run to verify accuracy of machine settings or programmed control data.

Programs custom parts, fixtures, or tolls for job specific applications

Confers with engineers, production personnel, programmers, or others to resolve machining problems
Wage: $24.00 per hour for entry level to $28 for more experienced candidates
Schedule: We are looking to hire for the following days/shifts:
Day Shift: Monday thru Friday (7am to 3:45pm)
Swing Shift: Monday thru Thursday (possible OT on Fridays) 3:45pm to 2:15am
Requirements:
Job Knowledge: High School Diploma and 3 years' experience running CNC machines
Interpersonal Skills/Interactions: Ability to apply common sense understanding to carry out detailed but uninvolved written or oral instructions. Ability to deal with problems involving a few concrete variables in standardized situations. Ability to read and comprehend simple instructions, short correspondence, and memos. Ability to write simple correspondence.

While performing the duties of this job, the employee is regularly required to stand.

The employee frequently is required to use hands to finger, handle, or feel and reach with hands and arms.

The employee is occasionally required to walk, sit, climb, balance, stoop, kneel, crouch, crawl, talk, and hear.

The employee must frequently lift and/or move up to 25 pounds and occasionally lift and/or move more than 100 pounds.

Specific vision abilities required by this job include close vision, depth perception, and ability to adjust focus.

While performing the duties of this job, the employee is regularly exposed to moving mechanical parts. The employee is occasionally exposed to fumes or airborne particles. The noise level in the work environment is usually loud.
Why Choose Atlas Staffing?
Atlas Staffing is an employment agency that serves Tigard and its surrounding areas. We offer many great benefits for our temporary and temp-to-hire Staffing Associates! Beyond the paid sick leave and medical benefits that many of our positions qualify for, we also have a recruiting staff that is ready to find the type of work YOU are interested in. If you are looking for a long-term career opportunity, then please apply now!
Atlas Staffing is an equal opportunity employer. All qualified applicants will receive consideration for employment without regard to race, color, religion, sex, national origin, disability or protected veteran status.
Drug-free workplace
#INDTIG
• Preventative medical benefits for you and your family
• Employee assistance programs available
• Referral bonus opportunities
• Injury medical options available for you and your family
• Paid Sick Time in accordance with your state

BR-Tigard
Apply with Google
Apply with Linkedin
Apply with Indeed