Apply for job
Senior Purchaser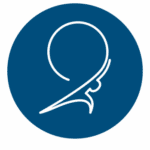 Atlas Staffing
Atlas Staffing is partnering with our reputable client in the manufacturing industry, looking to add a Senior Purchaser to their team! This is a full time, permanent position in Liberty Lake. If you are looking for a long-term career role, then please give us a call!
Job Responsibilities:
Responsible for maintaining and working with assigned suppliers in a professional manner that furthers the company's interests.
Maintain, monitor/audit and adapt supply chain reliability with assigned suppliers in a fashion that provides company's production arm with uninterrupted material supply.
Monitor usage levels of respective materials and issue PO's that properly support current and future production needs.
Work with management, production and vendor to specify materials needed to supplier, as well as ensuring that respective supplier's products meet or exceed those specifications for quality.
Responsible for issuing and monitoring respective PO's to suppliers.
Manage backorders from suppliers (again, through completeness, quality, condition and timeliness).
Resolve supply issues with vendors as-needed; this includes late deliveries, backorders, mis-ships and defective material.
Responsible for developing alternate supply for all A and B level material.
Participate in quarterly evaluation of supplier(s) performance as it relates to; A) material supply (completeness, fill rate, accuracy, timeliness) B) material quality C) vendor's service performance (Customer Service, Rep performance, problem resolution service) and D) pricing (competitiveness). Documented format for said evaluation is the Vendor Scorecard.
Work with other buyers and senior buyers to ensure uninterrupted processing of work in the event that they are assigned as "backup" for a buyer that is away (vacation/PTO, illness, personal leave).
Work with management and production to identify material and equipment needs that can contribute to efficiency gains.
Job Qualifications
3-5 years of purchasing experience
2 years of warehouse experience
1 year of basic accounting practice experience
Competent at use of Excel (2010 and later), spreadsheet creation, manipulation and maintenance
Lumber buying experience is a plus but not required
Cabinet experience preferred (but certainly not required).
Reliable and dedicated.
Quick learner
Methodical
Career-oriented; opportunities for advancement
Wage: $65K/yr + DOE
Shift: Monday – Friday, 7AM – 5PM
Why Choose Atlas Staffing?
Atlas Staffing is an employment agency that serves Spokane and its surrounding areas. We offer many great benefits for our temporary and temp-to-hire Staffing Associates! Beyond the paid sick leave and medical benefits that many of our positions qualify for, we also have a recruiting staff that is ready to find the type of work YOU are interested in. (Not to mention our Titan Rewards program!) If you are looking for a long-term
career opportunity, then please apply now!
"Nothing but the best from these guys great customer service great work opportunities." – Nate K.
Atlas Staffing is an equal opportunity employer. All qualified applicants will receive consideration for employment without regard to race, color, religion, sex, national origin, disability or protected veteran status.
Drug-Free Workplace
Ivana.Dempsey
BR-Spokane
Apply with Google
Apply with Linkedin
Apply with Indeed