Apply for job
Manufacturing Process Technician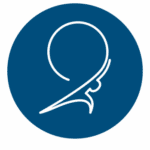 Atlas Staffing
Manufacturing Process Technician
Wilsonville, OR
We are recruiting for an experienced Manufacturing Process Technician for our client in Wilsonville. This an exciting opportunity to work for a company that is committed to employee development with opportunities to add value and be recognized for your contributions to the team. Bring your minimum of 2 years plastic injection molding experience and join a fantastic team.
The Manufacturing Process Technician is responsible for setting up injection molding machines, completing advanced adjustments and starts pilot orders.
Responsibilities
Set up tooling machines, ensure workstations have proper ergonomics, are safe, tidy and organized
Enter molding parameters into press properly. Adjust for proper barrel temperature settings
Check for proper material and dryer temperature and times. Verify dryer and all loading equipment is contamination free
Provide any auxiliary equipment, drill presses, cooling fixtures, milling fixtures, arbor presses etc
Attach end of arm tooling, adjust robot to properly remove part from the press, load robot programs and program as assigned
Remove tool when job is completed and follow tool removal procedures
Perform minor machine maintenance, screw teardowns, cleaning of barrel etc
Complete required documentation, maintain accurate documentation of process parameters during entire shift
Perform preventive maintenance on molds
Properly complete tool write ups for mold repairs
Clean and perform preventative maintenance on assigned presses
Enter run information into machine and verify Ipaget has captured the correct information
Monitor press, part quality and quantity. Troubleshoot and make necessary adjustments and prepare proper documentation. Investigate cause and effect, document root cause and develop corrective action
Keep technician area, carts and auxiliary equipment clean and organized
Make suggestions on how to improve processes
Communicate with appropriate staff and incoming/outgoing technicians regarding production information and/or issues
Start up presses, establish and document process. Perform new tool start up with engineering department
Perform machine operator duties as assigned
Salary: $25 to $33 per hour
Schedule:
We are currently hiring for the following shifts:
Graveyard 11:15pm to 7:15 am

Requirements
Must be able read, understand and verbally communicate work instructions
Must be able to perform basic math functions (addition, subtraction, multiplication and division)
Must be able to lift, reach and pull 55lbs frequently and occasionally 100 lbs
Must be able to stand for long periods of time (at least 8 hours)
Must have good knowledge of material drying, blending, and mixing requirements
Must have good hand tool skills and mechanical ability
Must have advanced problem solving skills
A MINIMUM of 24 MONTHS experience as a Mold Technician or equivalent experience
Must be able to obtain certification on required equipment such as forklift, crane and pallet jack
Must be able to perform root cause analysis
Why Choose Atlas Staffing???
Atlas Staffing is an employment agency that?offers?great benefits for our temporary and temp-to-hire?staffing?associates.?Beyond the paid sick leave and medical benefits that many of our positions?entail, we also have a recruiting staff that is ready to find the type of work YOU are interested in. (Not to mention our Titan Rewards program!) If you are looking for?a long-term career opportunity, then please apply now.?
Atlas Staffing is a drug-free workplace and an equal opportunity employer. All qualified applicants will receive consideration for employment without regard to race, color, religion, sex, national origin, disability, or protected veteran status.
#INDTIG
Shanna.Kilpatrick
BR-Tigard
Apply with Google
Apply with Linkedin
Apply with Indeed