Apply for job
SLM Technician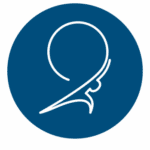 Atlas Staffing
Atlas Staffing is hiring a SLM Technician for one of our reputable clients in the pharmaceutical manufacturing industry. This is a full-time position with on-the-job training and opportunity for advancement.
Objective: In this position, you are responsible for the filtration and filling of sterile products. This includes filtration and dispensing of liquid allergen products and related duties as well as manual and semi-automated aseptic filling of liquid and freeze-dried allergenic products. Through established procedures, this position also maintains the sterility through rigorous cleaning processes. The technicians in this position must maintain qualifications for entry in the highest-level aseptic areas and the most secure areas.
Responsibilities:
Setup and aseptically filter allergenic extracts.

Perform manual and semi-automated aseptic filling of sterile injectable allergenic extracts.

Maintain clean room certification via daily gown testing.

Perform mathematical calculations such as percents, ratios, time differences and formulation of final container products.

Process chemical dilution for use in cleaning and sanitizing.

Operate equipment in critical areas (i.e. Balances, Watson Marlow pumps, etc.)

Remain current on all SOP's related to the SLM area, as well as compliance with cGMP's.
Minimum Requirements:
High School Diploma or equivalent required

Pharmaceutical or FDA regulated industry experience preferred.

Ability to perform addition, subtraction, multiplication, division, percentages and ratios required.

Manufacturing production and equipment operation experience is desired.

Basic computer skills and proficiency in Microsoft Word and Excel is desired. SAP experience is a plus.

Mechanical aptitude required.

Knowledge in germicidals, detergents, cleaning, and sanitizing agents desired.

Must be able to solve minor equipment issues.

Physical Requirements: Ability to lift 50 lbs unassisted. 20/30 Corrected Near-Point vision. Exposure to allergens, working in confined spaces, and repetitive activity. Prolonged sitting, standing
Shift: Monday – Thursday, 6:00am-4:30pm (4×10's)
Wage: $18.38/hour
Why Choose Atlas Staffing?
Atlas Staffing is an employment agency that serves Spokane and its surrounding areas. We offer many great benefits for our temporary and temp-to-hire Staffing Associates! Beyond the paid sick leave and medical benefits that many of our positions qualify for, we also have a recruiting staff that is ready to find the type of work YOU are interested in. If you are looking for a long-term career opportunity, then please apply now!
"Fast employment processing, easy to apply, easy to be hired! I believe that Atlas is one of the best in my point of view."
https://www.atlasstaffing.com
Atlas Staffing is an equal opportunity employer. All qualified applicants will receive consideration for employment without regard to race, color, religion, sex, national origin, disability or protected veteran status.
Drug-Free Workplace
Job Type: Full-time
Ivana.Dempsey
BR-Spokane
Apply with Google
Apply with Linkedin
Apply with Indeed