Apply for job
Entry Level Manufacturing Technician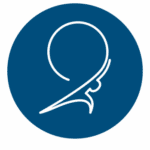 Atlas Staffing
Position Description: Manufacturing Technician $16 to $18 per hour depending on experience
Our client, a local company dedicated to providing high quality supplements is looking to add a Manufacturing Technician to their organization. This is a great team that is committed to providing the best products that make a difference with their customers.
Responsibilities:
Wears all PPE when and whereas per company safety and policy requirements.

Records and maintains FDA required documents and follows FDA compliance and guidelines.

Encapsulates, tabletize using machinery, if requirements and in-house training are met.

Cleans, sorts, and inspects capsules, after requirements and in-house training are met.

Cleans machines and maintains equipment cleaning logs.

Maintains knowledge of job concepts, practices, and procedures.

Provides general house cleaning including sweeping, mopping, and maintaining clean work areas.

Weighs and blends products using scales, screens, and blenders.

Learns new processes proactively.

Cross-trains with others and other departments.

Maintains punctual, regular, and predictable attendance.

Respectfully takes direction from leadership.

Other duties as assigned.
Requirements:
High school diploma or GED.

Good communication and human relations skills.

Able to work with minimal or no supervision and is self-motivated.

Organized and independently productive.

Creativity and judgment to plan and accomplish goals.

Ability to multitask, or switch between tasks.

Able to follow through on tasks to completion.

Sustained levels of high performance.

Ability to read and interpret documents such as safety rules, operating and maintenance instructions, and procedure manuals. Ability to write routine reports and correspondence. Ability to speak effectively before groups of customers or employees of organization.

Ability to add and subtract two-digit numbers and to multiply and divide with 10's and 100's. Ability to perform these operations using units of American money and weight measurement, volume, and distance.

Has the minimal skills necessary to operate a computer. Can log on to a computer system, navigate in windows, perform simple tasks within applications and enter information into a database.

Ability to apply common sense understanding to carry out detailed but uninvolved written or oral instructions. Ability to deal with problems involving a few concrete variables in standardized situations.
Physical Demands & Work Environment
The physical demands described here are representative of those that must be met by an employee to successfully perform the essential duties of this job. The work environment characteristics described here are representative of those an employee encounters while performing the essential duties of this job. Reasonable accommodations may be made to enable individuals with disabilities to perform the essential duties.

The employee is frequently required to stand, walk, reach with hands or arms, talk or hear, and is regularly required to taste or smell. The employee is occasionally required to sit and use hands to finger, handle or feel. This position has frequent exposure to work near moving mechanical parts, fumes or airborne particles, is regularly exposed to toxic or caustic chemicals and occasionally exposed to vibration.
Salary/ Pay: $16.00 to $18.00 per hour depending on experience
Schedule: Monday thru Friday. Day shift (6am to 4:30pm)
Why Choose Atlas Staffing?
Atlas Staffing is an employment agency that serves Tigard, Portland, and the surrounding areas. We offer many great benefits for our temp to hire Staffing Associates. Beyond paid sick leave and medical benefits that many of our positions qualify for, we also have a recruiting staff that is ready to find the type of work YOU are interested in. (Not to mention our Titan Rewards program! If you are looking for a long-term career opportunity, then please apply now!
#INDTIG
Atlas Staffing is an equal opportunity employer. All qualified applicants will receive consideration for employment without regard to race, color, religion, national orientation, disability or protected veteran status.
Drug free workplace

Shanna.Kilpatrick
BR-Tigard
Apply with Google
Apply with Linkedin
Apply with Indeed