Apply for job
Sales Administrator Assistant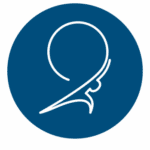 Atlas Staffing
Job Description: Sales Administrator Assistant $17-$20 DOE
Our client, a dynamic local, leader in manufacturing, has an immediate need for a Sales Administrator Assistant. This is an excellent opportunity to join a local Portland company with a passion for its people.
To be successful in this position you will need a high-level attention to detail. This position is responsible for high levels of data entry and maintaining the sales order folders. This position reports to the Business Development Manager and is seated in a fast-moving department that interacts with manufacturing team members and clients. Flexibility and sense of urgency are required to work on urgent orders. High degree of patience as changes in process or daily tasks is likely. Someone who is energetic and willing to learn would excel in this position.
Job Summary:
The individual in this position is expected to engage in the following work-related activities.
It is required that this position actively supports the company and all employees and customers in a positive manner.

Professional customer communications by phone, email and in person.

Manage House Account customer relations, and issues related to general customer satisfaction.

Prepare customer quotations.

Use MS Office and manufacturing sofware with attention to detail and associated data entry.

Create standard parts and support in the creation of quotes.

Run weekly order reports to make sure customers and Sales Department are in agreement.

Create RMA's (returned orders that need to be fixed).

Provide for general assistance and support for sales team.

Cross functional support of front office sales administration activities to include but not be limited to;

Sales order entry, and job folder creation

Phone coverage

Customer invoicing

Cross checking of documents prior to release

Perform all other duties assigned by Sales Administrator, manager or other key employees.
Qualifications/Knowledge:
To be successful, the individual in this position must be:
Knowledgeable: The individual has a High School diploma or equivalent, technical school attendance is a plus. Knowledge of plumbing theory and terminology is required, with the ability to understand and work from flow schematics.
Skilled:

The individual has the skills they need, and does what is needed, to effectively fulfill the expectations of their position.

Proactive:

The individual uses strong critical thinking skills to see and resolve potential roadblocks, takes initiative and resolves unexpected challenges, and consistently demonstrates a solution oriented approach.

Professional:

The individual adapts to change, can be depended on, communicates in a respectful and clear manner, and consistently represents the company in a positive light.

Collaborative: The individual shares relevant information in a timely manner, provides additional support when needed, and remains open to professional feedback. Has the ability to work independently and collaboratively with teammates.

Productive:

The individual uses company time and resources for business-related purposes and operates in a manner that is efficient and goal oriented.
Adapt: Change is a necessary function of a growing business, and you adapt your work and communication style to best-fit new processes, procedures, and business needs. Has the ability to work in a fast-paced work environment.
Be Precise: Your detail-oriented approach allows you to accurately input, and find errors, in large bodies of information.
Maintain Dependability:

You come to work prepared, on-time and use work time appropriately.
Promote Teamwork: You can work with diverse groups of people and forge effective professional relationships with employees and management. Must have a positive attitude and maintain effective working relationships with co-workers, customers and visitors.
Think Critically:

When something doesn't work, you are able to either fix the problem or find an effective and efficient work-around.

Communicate Effectively:

You can write, speak, and understand English and communicate effectively, written and verbally, with peers and management.
Wage: $17 to $20 per hour DOE
Shift:
Monday thru Friday 8am to 5:00pm
Benefits:
Health Plan

Dental

401k

Short-term & Long-term disability
Why Choose Atlas Staffing?
Atlas Staffing is an employment agency that serves Tigard and its surrounding areas. We offer many great benefits for our temporary and temp-to-hire Staffing Associates! Beyond the paid sick leave and medical benefits that many of our positions qualify for, we also have a recruiting staff that is ready to find the type of work YOU are interested in. (Not to mention our Titan Rewards program!) If you are looking for a long-term career opportunity, then please apply now!
https://www.atlasstaffing.com
#INDTIG
Atlas Staffing is an equal opportunity employer. All qualified applicants will receive consideration for employment without regard to race, color, religion, sex, national origin, disability or protected veteran status.
Drug-free workplace
Shanna.Kilpatrick
BR-Tigard
Apply with Google
Apply with Linkedin
Apply with Indeed