Apply for job
Maintenance Mechanic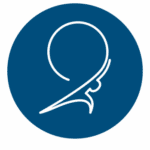 Atlas Staffing
Maintenance Mechanic – $22 to $25 per hour DOE
Location: Sherwood, Oregon
Our client, a leader in manufacturing large material handling and specialized heavy lifting equipment, which offers innovative solutions to a variety of industries is currently adding to their growing team and looking to add a Maintenance Mechanic. Our client offers a robust benefits plan and creates an opportunity for Maintenance Mechanic to continue to learn and excel in their role. Please bring your minimum 1 year of experience in working on CNC, NC and manual machines to this opportunity.
Responsibilities:
The Maintenance Mechanic installs repairs, modifies, and maintains all mechanical, electrical, and electronic systems on production machines and facility equipment.
Install machinery which encompasses conduit, hydraulic piping, air lines and subassemblies. Requires to level machines, initial power up, systems checkout and operation.
Diagnose isolate and repair CNC, NC, and manual machine malfunctions.
The Maintenance Mechanic performs all scheduled periodic maintenance
Utilize all functions and capabilities of an Oscilloscope, digital voltmeter, and various other test equipment
Remove, repair, and replace machine components that are mechanical, electrical, electronic, hydraulic or any combination of these
Perform software loading procedures of executive program paper taper and/or discs on all CNC Machines
Design, test, document and implement hardware modifications for machines that require upgrading to meet code.
Requisition parts, complete necessary paperwork, update electrical schematics. Maintain organization of all machine operating and maintenance documentation.

Salary: $22.00 to $25.00 per hour DOE
Schedule:
Monday thru Friday: 6:00am to 2:30pm
Requirements:
Must possess knowledge in the startup sequence and basic operation of all production machinery, CNC's, NC's, and manual machines to isolate malfunctions, test systems
Ability to collaborate closely with a team of other assemblers
Familiarity in a shop environment (I.E., working with tools)
1-year previous maintenance mechanic experience working with CNC, NC and manual machines.

#INDTIG
Why Choose Atlas Staffing???
Atlas Staffing is an employment agency that?offers?great benefits for our temporary and temp-to-hire?staffing?associates.?Beyond the paid sick leave and medical benefits that many of our positions?entail, we also have a recruiting staff that is ready to find the type of work YOU are interested in. If you are looking for?a long-term career opportunity, then please apply now.?
Atlas Staffing is a drug-free workplace and an equal opportunity employer. All qualified applicants will receive consideration for employment without regard to race, color, religion, sex, national origin, disability, or protected veteran status.
Shanna.Kilpatrick
BR-Tigard
Apply with Google
Apply with Linkedin
Apply with Indeed