Apply for job
Receptionist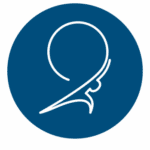 Atlas Staffing
We have a great opportunity to get your foot in the door with a with one of the largest community health centers in the Northwest. If you're passionate about making a difference in the community and helping others we want to talk to you!
Receptionist Responsibilities and Duties
Answer phones
Transfers calls and takes messages
Greet clients and maintains visitor logs
Ensures accurate and complete data of forms
Creates and maintains charts, registers new clients in the computer system and maintains accurate data in the system
Schedules client appointments according to scheduling guidelines, appointment type, and time needed. Notifies appropriate person of all client no-shows and cancellations. Adjusts and updates the schedule for cancellations, new clients and recall appointments.
Verifies client's insurance eligibility and obtains and files insurance documentation. Assists clients with questions regarding insurance plans as needed.
May perform routine billing functions such as posting client encounters, billing insurance companies, encouraging payment, taking payments and generating end-of-day reports.
Reviews cash box receipts and reconciles cash box daily.
Manages the Referral Process, working on referrals from inception through completion.
Manages the recall process to include follow-up communication to patients for routine preventative care, treatment plan completion, and other appointments as needed.
Ensures that documents are sent to the Health information department and filed in the client's record.
Orders and stocks office supplies required for staff use.
Performs other duties as assigned.
High School Diploma or General Education Diploma (GED)

Why Choose Atlas Staffing?
Atlas Staffing is an employment agency that serves Spokane and its surrounding areas. We offer many great benefits for our temporary and temp-to-hire Staffing Associates! Beyond the paid sick leave and medical benefits that many of our positions qualify for, we also have a recruiting staff that is ready to find the type of work YOU are interested in. If you are looking for a long-term career opportunity, then please apply now!
https://www.atlasstaffing.com
Atlas Staffing is an equal opportunity employer. All qualified applicants will receive consideration for employment without regard to race, color, religion, sex, national origin, disability or protected veteran status.
Drug-free workplace
"Nothing but the best from these guys great customer service great work opportunities." – Nate K
#INDYAK
Lyzette.Chavez
BR-Yakima
Apply with Google
Apply with Linkedin
Apply with Indeed