Apply for job
Painter – Swing Shift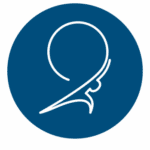 Atlas Staffing
Do you have painting or coating experience? Do you enjoy hands on work with a team? Atlas Staffing is searching for Painter for a manufacturing company in Boise, Idaho. This position operates cone, disk, or nozzle type electrostatic painting equipment to spray negatively charged paint particles onto positively charged work-pieces by performing the following duties.
Responsibilities:
Moves switches and dials to start flow current and to activate conveyor and paint spraying equipment
Turns valves and observes gauges to set pressure and to control flow of paint to each spray station
Adjusts thermostat to maintain specified temperature in paint tanks
Prepares parts for paint
Hangs parts with appropriate spacing utilizing correct hooks for the parts
Inspects painted units for runs, sags, and unpainted areas
De-hangs parts and stacks appropriately for damage free product
Readjusts pressure valves to control direction and pattern of spray and to correct flaws in coating
Cleans paint from ceiling and walls of booth, conveyor hooks or grid, and from disks, cones, spray heads, and hoses
Mixes paint according to specifications with viscometer to regulate consistency according to changes in atmospheric conditions
Regulates tanks for PH balance, cleans and maintains paint line equipment
Records waste water discharge and PH reading daily
Monitors & records wet coat booth manometer, changing filters as needed
Safely operates hoist as needed
Performs other duties that may be assigned
Shift: Monday-Thursday 3:00pm-1:30am
Wage: $19.50 / hour
Requirements:
Experience Painting in similar atmosphere (respirator fit) required
Ability to read and comprehend simple instructions, short correspondence, and memos.
Ability to write simple correspondence.
Ability to effectively present information in one-on-one and small group situations to customers, clients, and other employees of the organization.
Ability to add, subtract, multiply, and divide in all units of measure, using whole numbers, common fractions, and decimals. Ability to compute rate, ratio, and percent and to draw and interpret bar graphs.
Ability to apply common sense understanding to carry out instructions furnished in written, verbal or diagram form. Ability to deal with problems involving several concrete variables in standardized situations.
Ability to operate hand tools & air powered tools.
Ability to operate hoist.
Ability to perform PH & concentration of chemical level testing.
Physical Requirements
The employee is frequently required to use hands to finger, handle, or feel and reach with hands and arms.
The employee is occasionally required to stoop, kneel, or crouch.
The employee must frequently lift and/or move up to 50 pounds.
Specific vision abilities required by this job include close vision, peripheral vision and depth perception.
Employee may be exposed to various chemicals such as acid wash, paint thinner, lacquer based paint, cleaners, etc.
Employees must be physically able to wear respirator and forced air respirator suit.
Noise level in the powder coat paint booth is moderate and hearing protection is not required, environment on the line or in the wet coat paint booth is loud and hearing protection is required.
Why choose Atlas Staffing?
Atlas Staffing is an employment agency that offers great benefits for our temporary and temp-to-hire staffing associates. Beyond the paid sick leave and medical benefits that many of our positions entail, we also have a recruiting staff that is ready to find the type of work YOU are interested in. If you are looking for a long-term career opportunity, then please apply now.
Atlas Staffing is a drug-free workplace and an equal opportunity employer. All qualified applicants will receive consideration for employment without regard to race, color, religion, sex, national origin, disability, or protected veteran status.
Austin.Plew
BR-Boise
Apply with Google
Apply with Linkedin
Apply with Indeed