Apply for job
Receiving Associate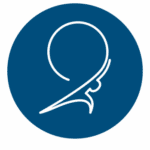 Atlas Staffing
Job Description: Receiving Associate
Our client, a dynamic local, leader in precision plastic components, fabrication, and service for the manufacturing sector, has an immediate need for a Receiving Associate. This is an excellent opportunity to join a local Portland company with a passion for its people. Bring your forklift experience to this opportunity
This position consists of receiving, material handling, inventory management and record keeping for incoming shipments of products, storing, and distributing material, tools, equipment, and products within the warehouse. Bring your minimum 6 months experience to this role and begin a great career with a growing company.
Responsibilities:
It is required that this position actively supports client, all employees, and customers in a positive manner.
Examine incoming freight for freight damage, unpack, and route incoming shipments, rejects and reports defective or damaged items (including pictures if needed), records shortages. Receives and processes all defective parts returned for replacement or credit.
Follow all applicable client procedures and policies.
Complete receiving inspection, confirmation of certificate of conformance and reconciliation of receiving/purchase documentation.
Distribute documentation and notifies and/or delivers incoming product to end user.
Pull and issue inventory for upcoming jobs, verifying accuracy of inventory.
Perform general housekeeping, maintenance and organization of the dock and inventory areas to ensure the warehouse is maintained, clean, accessible, and safe.
Safely operate lift trucks or hand trucks to convey, move or hoist materials to proper departments or areas, and assist unloading trucks. Completes daily inspection of scissor lift.
Assist in counting of physical inventory.
Make a positive contribution to maintaining a workplace that is healthy, safe, neat and tidy.
Cross-trained as back up to shipping.
Perform all other duties assigned by supervisor or manager
Qualifications/Knowledge:
To be successful, the individual in this position must be:
Knowledgeable: The individual has a High School diploma or equivalent. Experience in receiving and forklift truck operating experience is required.
Skilled: The individual has the skills they need, and does what is needed, to effectively fulfill the expectations of their position. Experience with MS Office, manufacturing software for scheduling, inventory and warehouse functions.
Proactive: The individual uses strong critical thinking skills to see and resolve potential roadblocks, takes initiative, and resolves unexpected challenges, and consistently demonstrates a solution-oriented approach.
Professional: The individual adapts to change, can be depended on, communicates in a respectful and clear manner, and consistently represents the company in a positive light.
Collaborative: The individual shares relevant information in a timely manner, provides additional support when needed, and remains open to professional feedback. Must be able to work independently and collaboratively with teammates. Must have a positive attitude and maintain effective working relationships with co-workers, customers, and visitors.
Productive: The individual uses company time and resources for business-related purposes and operates in a manner that is efficient and goal oriented.
Wage: $18 to $19 DOE
Shift: Monday thru Friday 8am to 4:30pm
Why Choose Atlas Staffing?
Atlas Staffing is an employment agency that serves Tigard and its surrounding areas. We offer many great benefits for our temporary and temp-to-hire Staffing Associates! Beyond the paid sick leave and medical benefits that many of our positions qualify for, we also have a recruiting staff that is ready to find the type of work YOU are interested in. If you are looking for a long-term career opportunity, then please apply now!
https://www.atlasstaffing.com
#INDTIG
Atlas Staffing is an equal opportunity employer. All qualified applicants will receive consideration for employment without regard to race, color, religion, sex, national origin, disability or protected veteran status.
Drug-free workplace
Shanna.Kilpatrick
BR-Tigard
Apply with Google
Apply with Linkedin
Apply with Indeed