Apply for job
Entry Level Quality Control Associate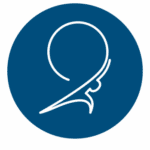 Atlas Staffing
Position Description: Quality Control Specialist $17 to $18 per hour depending on experience
Our client, a local company dedicated to providing high quality supplements is looking to add a Quality Control Specialist to their organization. This position is responsible for ensuring the quality of product from receipt of raw materials to finished product, and to ensure production and packaging are supported by performing required quality control functions. This is a great team that is committed to providing the best products that make a difference with their customers.
Responsibilities:
Performs i

nspections at critical control points, including i

nspection and collection of samples of all incoming raw ingredients, packaging components and buy outs; identity testing using NIR device; ATP cleanliness checks; documents room cleaning and area releases; and product weight checks to validate process, and other documentation and in-process checks as required.

Works closely with Quality Assurance and Laboratory for ingredient and product testing.

Works collaboratively in a team environment with a spirit of cooperation and able to work with minimal or no supervision. Demonstrates organization and is independently productive.

Promotes the company's Values (Guiding Principles).

Sets up and maintains ingredient, buy out, and packaging component files.

Maintains and keeps accurate records.

Maintains Certificate of Analysis Template Book and Template Log and Component Retain Sample Logs.

Maintains daily ingredient/finished product/component status log and performance/quality metrics.

Maintains comparison samples and reserve samples for components and raw materials.

Works with warehouse personnel to maintain and clean receiving and quarantine areas.

Follows all SOP's and Employee Handbook regulations.

Assists with QC Inspector duties as needed.

Maintains punctual, regular and predictable attendance.

Respectfully takes direction from Quality Control Team Leader.

Other duties and responsibilities as assigned.
Requirements:
Education & Experience
High school diploma or GED is required. A College degree, experience with GMP, HACCP, or ISO, and Quality Control experience is preferred, but not required for this position.
Certificates, Licenses and/or Registrations
This position does not require any certificates, licenses, or registrations.
Language Skills
Ability to read and comprehend simple instructions, short correspondence, and memos. Ability to write simple correspondence. Ability to effectively present information in one-on-one and small group situations to customers, clients, and other employees of the organization.
Mathematical Skills
Ability to add, subtract, multiply, and divide in all units of measure, using whole numbers, common fractions, and decimals. Ability to compute rate, ratio, and percent and to draw and interpret bar graphs.
Computer Skills
Has advanced basic computer job skills including logging on to systems, ability to communicate by email, ability to compose documents, enter database information, create presentations, download forms, and preserve/backup important data.
Reasoning Ability
Ability to apply common sense understanding to carry out detailed but uninvolved written or oral instructions. Ability to deal with problems involving a few concrete variables in standardized situations.
Physical Demands & Work Environment
The physical demands described here are representative of those that must be met by an employee to successfully perform the essential duties of this job. The work environment characteristics described here are representative of those an employee encounters while performing the essential duties of this job. Reasonable accommodations may be made to enable individuals with disabilities to perform the essential duties.
The employee is frequently required to talk or hear and is regularly required to walk or sit. The employee is occasionally required to stand, use hands to finger, handle or feel, reach with hands or arms, stoop, kneel, crouch or crawl, and taste or smell. This position has occasional exposure to work near moving mechanical parts, fumes, or airborne particles.
Salary/ Pay: $17.00 to $18.00 per hour depending on experience
Schedule: Monday thru Friday. Day shift (6am to 2:30pm)
Why Choose Atlas Staffing?
Atlas Staffing is an employment agency that serves Tigard, Portland, and the surrounding areas. We offer many great benefits for our temp to hire Staffing Associates. Beyond paid sick leave and medical benefits that many of our positions qualify for, we also have a recruiting staff that is ready to find the type of work YOU are interested in. If you are looking for a long-term career opportunity, then please apply now!
#INDTIG
Atlas Staffing is an equal opportunity employer. All qualified applicants will receive consideration for employment without regard to race, color, religion, national orientation, disability or protected veteran status.
Drug free workplace
Shanna.Kilpatrick
BR-Tigard
Apply with Google
Apply with Linkedin
Apply with Indeed