Apply for job
Sr. Recruiter – Phoenix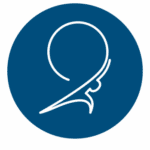 Atlas Staffing
You excel at making connections and helping people. You've proven you can make it as a Recruiter, but you are ready for something more. If that's you, Atlas Staffing has just the position.

We are currently looking for a Senior Recruiter for our Northwest Phoenix office. Our staff is all about building a better future one job at a time, and the Senior Recruiter makes that purpose a reality. They empower people and potential by supporting other recruiters and connecting the right professional with the right company. Sound intriguing? Here's a brief snapshot of what your day would look like:
Responsibilities & Requirements
Possess at least three years of experience as a Recruiter.
Serve as a guide and mentor to other recruiters as they learn and navigate their positions. Be a coach and ally to them in their new role.
Communicate well with our clients to make sure we understand their workplace culture and pinpoint how Atlas Staffing can rise to the challenge and meet their needs.
Locate and present superb candidates who will meet the client's specifications.
Go to bat for the candidates. Have a clear understanding of their goals and skills to connect them with fulfilling and meaningful careers.
Understand the client's needs and deadlines to supply solutions in a timely manner.
Salary: $60,000 per year plus commission (average commission: $10-$20K+/1st year, $20-$30K+/2nd year, $30K+/3rd year) plus opportunity to earn an all-expense-paid trip/year and bonus/year based on achieved metrics.
Why Work with Atlas Staffing
Life is too short not to love your job, and that's exactly why we think you should join our team. At Atlas Staffing, you'll learn from outstanding leaders, make connections, and feel appreciated. With the following values, we create a culture in which you want to come to work each morning (even Mondays).
Embrace a growth mindset
No Optionalism
Obsessed with customer success
Take the stairs
Bias to action
Always protect the team
With Atlas Staffing, you will learn new skills, build your career, and get rewarded for your hard work. Recent surveys from ClearlyRated show we have a client star rating of 4.7 and an employee star rating of 4.8 – we love what we do every day, and the results speak for themselves. So why wait? Follow the links below to find out how you can join our team.
Ready to apply? Let's get started.
Atlas Staffing is a drug-free workplace and an equal opportunity employer. All qualified applicants will receive consideration for employment without regard to race, color, religion, sex, national origin, disability, or protected veteran status.
#ZR
BR-Corporate
Apply with Google
Apply with Linkedin
Apply with Indeed