Apply for job
Machinist – Swing Shift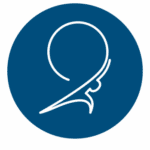 Atlas Staffing
Do you have experience with CNC Machining? Are you self motivated and hard working? Atlas Staffing is searching for an experienced Machinist for a construction equipment manufacturer in Boise, Idaho. In this position you would set up conventional, special purpose, and numerical control (NC) machines and machining centers to fabricate metallic parts.
Responsibilities
Studies prints, sketches, drawings, manuals, specifications, or sample part to determine dimensions and tolerances of finished work-piece, sequence of operations, and setup requirements

Measures, marks, and scribes dimensions and reference points on material or work piece as guides for subsequent machining

Selects, aligns, and secures holding fixtures, cutting tools, attachments, accessories, and materials on machines such as mills, lathes, jig borers, grinders, and shapers

Calculates and sets controls to regulate machining factors such as speed, feed, coolant flow, and depth and angle of cut, or enters commands to retrieve, input, or edit computerized machine control media

Starts and observes machine operation to detect malfunctions or out-of-tolerance machining, and adjusts machine controls or control media as required

Verifies conformance of finished work-piece to specifications

Sets up and operates machine on trial run to verify accuracy of machine settings or programmed control data

Develops specifications from general description and draws sketch of part or product to be fabricated

Confers with engineers, production personnel, programmers, or others to resolve machining or assembly problems

Operates hoist safely

Performs other duties that may be assigned
Shift: Swing Shift 3:00pm-1:30am Monday – Thursday
Wage: $22.50 / hour + DOE *Higher wage for more experience!
Requirements
A.A. Degree or Machinist Certificate or Machinist Associate's Degree from a technical college or trade school; or six months to one year related experience and/or training; or equivalent combination of education and experience.

Ability to read and comprehend simple instructions, short correspondence, and memos. Ability to write simple correspondence. Ability to effectively present information in one-on-one and small group situations to customers, clients, and other employees of the organization.

Ability to work with mathematical concepts such as fundamentals of plane and solid geometry and trigonometry. Ability to apply concepts such as fractions, percentages, ratios, and proportions to practical situations.

Ability to apply common sense understanding to carry out instructions furnished in written, verbal or diagram form. Ability to deal with problems involving several concrete variables in standardized situations.

Ability to operate hand tools & air powered tools.

Ability to operate CNC lathes & mills.

Ability to operate drill press.

Ability to operate hoist.

Computer Skills – Ability to use several programs and make modifications when required.
Why Choose Atlas Staffing?
Atlas Staffing is an employment agency that offers great benefits for our temporary and temp-to-hire staffing associates. Beyond the paid sick leave and medical benefits that many of our positions entail, we also have a recruiting staff that is ready to find the type of work YOU are interested in. If you are looking for a long-term career opportunity, then please apply now!
Atlas Staffing is a drug-free workplace and an equal opportunity employer. All qualified applicants will receive consideration for employment without regard to race, color, religion, sex, national origin, disability, or protected veteran status.
#INDBOI
BR-Boise
Apply with Google
Apply with Linkedin
Apply with Indeed