Production Operator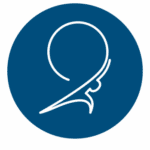 Atlas Staffing
Atlas Staffing is seeking a Production Operator for a manufacturing company in Boise, ID. In this role you would assemble rail and dental lighting products, support aviation manufacturing/rework as well as building and equipment maintenance.
Production Operator Responsibilities:
• Manage incoming materials and return products
• Examine shipment contents and compare with records (e.g., manifests, invoices, orders) to verify accuracy
• Verify conformance of machined parts per specifications, using measuring instruments per drawings
• Inspect parts for surface defects
• Inspect, test, measure materials, products, installations, or work for conformance to specifications
• Monitor and adjust production processes or equipment for quality and productivity
• Maintain inventories of materials and supplies necessary to meet production demands
• Test performance of electromechanical assemblies using test instruments (e.g., electronic voltmeters, power supplies, schematic, mechanical drawings, and high-pot tester)
• Assemble electrical and electronic components, subassemblies, wiring, hardware in housings or assemblies using soldering equipment, etch machine, silicone machine, RTV robot, and hand tools
• Complete burn-in tests per manufacturing specifications
• Grind, sand, clean, paint, and polish parts to correct defects or to prepare surfaces for further finishing
•Modify materials per new revision specifications, using wheel grinders, drill press, sand papers, air brush paint, and hand tools
Wage: $15.00 – $18.00 per hour DOE
Shift: FLEXIBLE! Can work four 10 hour shifts or fife 8 hour shifts 6am-7pm.
Examples:
Monday-Thursday 6:00am – 4:30pm
Monday-Friday 9:00am – 5:00pm
Requirements:
• Manage materials (e.g., receiving, store cage, bins, outside container, and sheds)
• Production and Processing (e.g., knowledge of raw materials, production processes, quality control, costs, soldering, and other techniques for maximizing the effective manufacture and distribution of goods) Electrical (e.g., knowledge of circuit boards, ESD, power tools, and hand tools)
• Mechanical (e.g., knowledge of machines, tools, designs, repairs, and maintenance)
• Quality control analysis (e.g., RMAs, conducting tests, inspection of products, services, and processes to evaluate quality or performance)
•Reading comprehension (e.g., blueprint drawings, measuring tools, data systems, label making software, production/assembly instruction manuals, and quality manuals)
• Analytical of basic computer software (e.g., data entry, excel, word, one note. MySis, and others)
• Knowledge and experience of utilizing machine equipment (e.g., milling machine, drill press, or grinders)
Why Choose Atlas Staffing?
Atlas Staffing is an employment agency that offers great benefits for our temporary and temp-to-hire staffing associates. Beyond the paid sick leave and medical benefits that many of our positions entail, we also have a recruiting staff that is ready to find the type of work YOU are interested in. If you are looking for a long-term career opportunity, then please apply now!
Benefits:
Preventative medical benefits for you and your family

Employee assistance programs available

Referral bonus opportunities

Injury medical options available for you and your family

Paid Sick Time in accordance with your state
Atlas Staffing is a drug-free workplace and an equal opportunity employer. All qualified applicants will receive consideration for employment without regard to race, color, religion, sex, national origin, disability, or protected veteran status.
#INDBOI
• Preventative medical benefits for you and your family
• Employee assistance programs available
• Referral bonus opportunities
• Injury medical options available for you and your family
• Paid Sick Time in accordance with your state

BR-Boise
Apply with Google
Apply with Linkedin
Apply with Indeed