Electrical Technician (Days)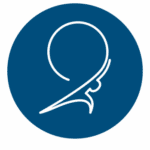 Atlas Staffing is hiring an Electrical Technician to join one of our premier clients as they actively enhance the efficiency and performance of the paperboard packaging industry across the world! These are full-time positions that offer on-site training with opportunities for advancement.
Job Responsibilities:
Read and interpret wiring diagrams, schematics, specifications, and work orders to determine material requirements and/or assembly instructions
Label, wire, and connect switch boxes and control panels
Assemble basic electrical systems, electronic systems, or support structures and install components, units, subassemblies, and wiring
Check wiring for proper coding and termination; check for shorts, grounds, and continuity
Demonstrate basic knowledge of 3-phase wiring (polarity of each leg)
Assist in dismantling and preparing final products for customer shipment
Assist higher-level Assemblers in the assembly process
Provide input on quality, cost, and production issues
Assist in the detection of defective material, unusual conditions, and report to the supervisor
Complete machine building tasks, utilizing common shop standard practices
Develop a basic understanding of lean principals
Assemble junction boxes, op stations, and panels for multiple product lines
Perform material handling duties as needed (part identification and handling, loading trucks, basic rigging)
Maintain a neat, clean, and organized work area through continuous 7S efforts
Minimum Qualifications:
High School Diploma or equivalent
Ability to read wiring diagrams and schematics
Basic rigging skills
Ability to operate hand tools, power tools, and measuring tools related to machine building
Excellent attendance record (attendance and reliability are a must!)
Must be self-motivated and able to work independently with supervision
Ability to identify and differentiate electrical fittings (metric vs. standard; flex conduit vs. EMT vs. rigid)
Must have steel-toed shoes
Available Shift: Mon-Fri, 5:00am-3:30pm (4×10's)
Wage: $19-$22/hr DOE
 

We are a drug-free workplace and an equal opportunity employer. All qualified applicants will receive consideration for employment without regard to race, color, religion, sex, national origin, disability, or protected veteran status.
Benefits:
Medical, dental, and vision benefits available for you and your family
Basic life, AD&D, and disability insurance with option for supplemental life insurance
401(k) with employer match
PTO and paid holidays
Bonus program
#INDSPO
BR-Spokane
Apply with Google
Apply with Linkedin
Apply with Indeed