Senior Staff Engineer- Applications & Switch Mode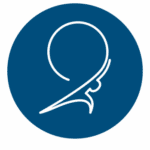 Job Description: Senior Technical Staff Engineer
Come work for one of the top-performing semiconductor companies in the world! We are globally recognized and pride ourselves on our strong positive, progressive company culture and being an employee centric based organization!
Our product portfolio comprises general purpose and specialized 8-bit, 16-bit, and 32-bit microcontrollers, 32-bit microprocessors, field-programmable gate array (FPGA) products, a broad spectrum of high-performance linear, mixed-signal, power management, thermal management, radio frequency (RF), timing, safety, security, wired connectivity and wireless connectivity devices, as well as serial Electrically Erasable Programmable Read Only Memory (EEPROM), Serial Flash memories, Parallel Flash memories, and serial Static Random Access Memory (SRAM). We also license Flash-IP solutions that are incorporated in a broad range of products.
Senior Technical Staff Engineer responsibilities:
At our Bend, OR facility which designs and manufactures high voltage Si and SiC transistors and diodes including our line of high voltage VDMOS products used in RF applications like Plasma, MRI, Communications etc.  This position will upgrade the DRF reference design to include latest products, design new reference designs, write application notes to support sales of existing and new RF products, and support internalization to our wafer fabs and revive the NPD pipeline to drive margins and sales higher.  Respond to customer requests and be the "voice of the customer" back to our New Product Development team for the RF products.  Support Key Semiconductor Capital Equipment customers as we transition from external foundries to internal fabs.
 
Job Responsibilities:
– Key player in the design of high voltage Silicon MOSFET's, IGBT's and Diodes and associated Microchip devices in customer systems.
– Responsible for customer training and technical support.
– Development of reference material to facilitate the design-in of our discrete power products.
– Identification of future customer requirements and participation in the elaboration of the product line roadmap.
– Collaborate with and train external design centers and ecosystem partners.
– Work closely with engineers in the sales and distribution channels and business development and application teams to grow the silicon business profitability. Track progress vs objectives and generate high-standard reports for the management team.
– Perform in project leadership role.
– Offer new solutions or directions and encourage and motivate others to support new solutions or directions.
– Interact with management personnel on matters requiring coordination across internal groups across Microchip.
– Advising senior management on specialized technical or business issues.
– Networking with key contacts outside own area of expertise.
Requirements/Qualifications:
– 12+ years of related work experience.
– BS degree in Electrical Engineering, Physics, or equivalent.
– 25% of time in lab testing components and developing application notes
– 10- 20% travel to customers and sales partners
– Experience in > 1kW power system design, including magnetics, thermal considerations. 
– Excellent organization skills and attention to detail.
– Effective communicator and creative problem-solver.
– Ability to learn new technical areas quickly.
– Ability to work in a fast-paced, demanding, dynamic environment.
Preferred Qualifications:
– SPICE Modeling
– An understanding of device physics
– Background in power semiconductors
– Understand basic of magnetics, various power supply topologies and thermal requirements of >1kW power supplies.
– 5+ years designing >1kW Switch Mode Power Supplies
 
Critical Physical Requirements: 
Ability to stand for extended periods of time and lift test equipment as needed for general laboratory work.
Travel Time:
0% – 25%
Physical Attributes:
Bending at Waist, Carrying, Climbing, Crawling, Crouching, Feeling, Handling, Hearing, Kneeling, Lifting, Pulling, Pushing, Reaching, Seeing, Stooping, Supervises Others, Talking, Works Alone, Works Around Others
Physical Requirements:
Able to lift 20 lbs; push, pull approx. 50 lbs; carry 20 lbs; sit 60%; stand 20%; walk 20%; must be able to perform activities that include climbing, bending at waist, stooping, kneeling, crouching, reaching, crawling, handling, feeling, hearing, talking
SCHEDULE
Monday-Friday (8am-5pm)
Flexible start/stop time available.
https://www.atlasstaffing.com
Atlas Staffing is an equal opportunity employer. All qualified applicants will receive consideration for employment without regard to race, color, religion, sex, national origin, disability or protected veteran status.
#INDPOR
BR-Portland
Apply with Google
Apply with Linkedin
Apply with Indeed