Warehouse Associate / Driver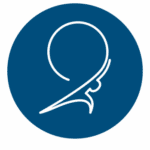 Position: Warehouse Tech / Driver
Hourly Wage: $18
Location: Spokane, WA
Job ID(s): 13428
Do you enjoy working in a fast-paced, warehouse environment? Do you have excellent driving experience? Atlas Staffing is hiring a Warehouse Technician / Driver for a full-time, temp-to-hire position with a great company!
Objective: The Warehouse Technician / Driver is responsible for the receipt, storage, and distribution of raw materials, finished goods, and supplies in the company warehouses.
Warehouse Technician Responsibilities:
Unloads trucks, as needed; checks in product, matches purchase orders to product, and distributes to appropriate person/department.
Processes shipping orders or requisitions, as requested, ensuring shipping timelines are met and the most cost-effective shipping method is used.
Moves raw materials and other incoming items to designated areas for processing.
Moves finished goods to designated shipping areas. Loads trucks for shipping as needed.
Marks materials with identifying information as required, in compliance with current Good Manufacturing Practices (GMP) regulations.
Records amounts of materials or items received or distributed in the inventory control system.
Sorts and places materials or items on racks, shelves, or in bins, according to product code.
Ensures warehouse is safe and accessible for all employees.
Assists with physical inventories, ensuring the accuracy of counts.
Maintains inventory levels within the warehouse as directed.
Keeps the warehouse organized and orderly at all times.
Transports raw materials, finished goods, and other items between the Sandpoint, Idaho, and Liberty Lake, Washington, warehouses.
Warehouse Technician Minimum Qualifications:
Prior experience in a warehouse/distribution setting.
High school diploma or equivalent.
Forklift experience.
Ability to work independently with little direction.
Ability to read and interpret documents such as procedure manuals.
Ability to perform basic math skills, including addition and subtraction.
Ability to complete paperwork.
Proficient with Microsoft Office products.
Excellent interpersonal skills with the ability to communicate effectively at all levels within the organization, and with customers and vendors.
Good driving record, and proof of auto insurance coverage.
CDL is preferred but not required
Ability to obtain medical card.
Ability to drive 53' straight truck, 26,000 gross.
Strong computer skills, Microsoft Suite.
Prior experience in a FDA regulated manufacturing facility preferred.
Knowledge of GMP regulations preferred.
Shift: 1st Shift: Monday – Friday, 6:00 am – 2:30 pm, OT possible
Wage: $18.00 – $18.00/hr
Why Choose Atlas Staffing?
Atlas Staffing is an employment agency that offers great benefits for our temporary and temp-to-hire staffing associates. Beyond the paid sick leave and medical benefits that many of our positions entail, we also have a recruiting staff that is ready to find the type of work YOU are interested in. If you are looking for a long-term career opportunity, then please apply now.
Atlas Staffing is a drug-free workplace and an equal opportunity employer. All qualified applicants will receive consideration for employment without regard to race, color, religion, sex, national origin, disability, or protected veteran status.
Benefits:
Preventative medical benefits for you and your family
Employee assistance programs available
Referral bonus opportunities
Injury medical options available for you and your family
Paid Sick Time in accordance with your state
https://www.atlasstaffing.com
#INDSPO
BR-Spokane
Apply with Google
Apply with Linkedin
Apply with Indeed