TIG Welder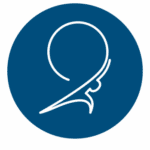 Are you an experienced welder and looking for your next opportunity to join a stable company with great benefits? We are hiring and we're looking for your expertise and precision as a TIG Welder to join our company!
This is a direct hire opportunity that offers $2500 sign on bonus after 6 months!
Onsite weld test will be performed on 20 gauge stainless Steele, 6-8″ elbows as well as tacking and seaming several strait pieces.
The primary responsibilities of this position include performing GTAW and GMAW in a manner that ensures the production of our high-quality products.
TIG WELDER DUTIES AND RESPONSIBILITIES:
Set up the work area, select and verify the material for production, and meet the daily welding production and quality demands of the Weld Shop.
Weld the following in different positions and on different gauges: stainless steel and black iron.
Occasionally expected to weld other materials.
Troubleshoot the welding equipment.
Comply with health, safety, (including OSHA), and environmental procedures, and ensure the cleanliness of the area.
Comply with established production philosophies designed to increase production, safety and/or quality; e.g., Lean Manufacturing, 5s and TWI methodologies.
Continue to learn and expand one's capacity within this job by increasing knowledge and skill base
Perform various other assignments per Department Lead's direction.
TIG WELDER REQUIRED Skills, Ability and Knowledge:
Strong (1-3 years' experience) GMAW, GTAW welding skills and a knowledge of how all the equipment operates.
Can speak, read, write and understand English with an emphasis on complying with: directions, fundamental shop safety procedures, and production standards.
Able to read and understand cut sheets and engineering prints thoroughly.
Knowledge of basic metallurgy and weld symbols
Knowledge of basic sheet metal layout
Good communication and teamwork skills
Math skills to include basic arithmetic and geometry
Can accurately read a tape measure to 1/16″
Pay: $24.00 – $28.00+/hr + 10% shift differential for 2nd shift
Shifts: 1st Shift: Monday – Thursday, 5am – 3:30pm
2nd Shift: Monday – Thursday, 3:30pm – 2:00am
4 day work week!!
Benefits:
Competitive compensation and a complete benefits package that includes: Annual Performance-Based Bonuses, Pay Based on Skill Level and Overtime Potential – Earn Extra Money! Medical, Dental, Vision, Health Savings Account, Short/Long Term Disability, Life and AD&D Insurance. 401k deferral and match program, PTO and Paid Holidays and Employee Assistance Program.
We are a drug-free workplace and an equal opportunity employer. All qualified applicants will receive consideration for employment without regard to race, color, religion, sex, national origin, disability, or protected veteran status.
#INDPHX
BR-Phoenix
Apply with Google
Apply with Linkedin
Apply with Indeed