Maintenance Technician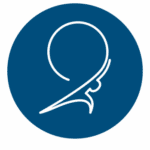 Are you an experienced Maintenance Technician and looking for your next opportunity working in a manufacturing setting? If so, we have an amazing direct hire opportunity that offers a $2500 hiring bonus after 6 months!
This qualified Machine Maintenance Technician needs to have experience in troubleshooting and repairing production equipment, provide emergency repairs during production times and perform scheduled maintenance and repairs of production equipment. The qualified candidate will have a basic understanding of electrical controls, mechanics, pneumatics, and hydraulics. The candidate must possess a basic working knowledge of mechanical schematics, drawings, and blueprints.
ESSENTIAL DUTIES AND RESPONSIBILITIES include the following.
Repairs and maintains, in accordance with diagrams, sketches, operation manuals, and manufacturer's specifications, machinery and mechanical equipment, electric motors, pneumatic tools, conveyor systems, and production machines and equipment.
Safety inspections, eye wash, fire extinguisher, emergency lights, forklift, hoist, and GFCI.
Down equipment repair can be anything in the shop. Pressure washer, ovens, sand blast, round area, it can be mechanical or electrical.
Preventive maintenance, greasing equipment etc.
Building maintenance, repairing toilets, snow removal, changing bulbs.
Using hand tools, power tools, and precision-measuring and testing instruments.
Observes mechanical devices in operation and listens to their sounds to locate causes of trouble.
Dismantles devices to gain access to and remove defective parts, using hoists, cranes, hand tools, and power tools.
Repairs or replaces defective parts, using hand tools and power tools. The candidate will be required to operate devices and machinery to test their operational performance.
May be required to set up and operate lathe, milling machine, drill press, grinder, and other metalworking tools to make and repair parts.
Produce information for the necessary purchasing of parts needed for repairs.
Repair of small hand tools and electrical equipment.
A requirement exists to troubleshoot machine problems including mechanical, pneumatic, hydraulics and electrical systems.
Other duties and related work may be assigned as necessary.
Education and Qualifications
High school diploma or equivalent
Minimal 2 years of experience preferred.
Pay: $26.00 per hour + 10% shift differential for 2nd shift OR 20% shift differential for weekend shift
Shifts:
1st shift: Monday – Thursday; 4:30am – 3:00pm
2nd Shift: Monday – Thursday, 3:00pm – 1:30am
Weekend Shift: Friday, Saturday, Sunday, 4:30am – 5:00pm
This role will train on 1st shift for 2-3 weeks, then move to 2nd shift. Must have open availability as this role will eventually move to the weekend shift.
Benefits:
Preventative medical benefits for you and your family
Employee assistance programs available
Referral bonus opportunities
Injury medical options available for you and your family
Paid Sick Time in accordance with your state.
#INDPHX

BR-Phoenix
Apply with Google
Apply with Linkedin
Apply with Indeed