Maintenance Technichian- NE Portland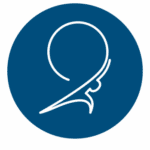 Location: NE PORTLAND
Looking for a great opportunity to put your previous food service experience to work for you? We are hiring a Maintenance Technician for our client, a well-respected company in the Portland Metro area. This is a unique opportunity to use your food service or restaurant experience in a different and exciting way!
The Maintenance Technician is responsible for installing, maintaining, and repairing machinery, equipment, physical structures, and pipe and electrical systems. In this position, you will utilize the current Computerized Maintenance Management System (CMMS) to perform all required predictive and preventative maintenance activities including the documentation of these activities for tracking purposes. The Maintenance Technician will also troubleshoot and repair electro-mechanical equipment using standard operating procedures, documented parameters, established best practices, and root cause analysis tools. To enhance the safety, quality, and performance attributes of the installed assets, the Maintenance Technician will utilize Continuous Improvement methodologies. 
Shift
night shift – has the flexibility for the hours scheduled
Pay Rate: DOE
Job Duties
Visually inspects and tests machinery and equipment.
Listens for unusual sounds from machines or equipment to detect malfunction and discusses machine operation variations with supervisors or other maintenance workers to diagnose problem or repair machine.
Dismantles defective machines and equipment and installs new or repaired parts.
Cleans and lubricates shafts, bearings, gears, and other parts of machinery.
Installs and repairs electrical apparatus, such as transformers and wiring, and electrical and electronic components of machinery and equipment.
Repairs and maintains physical structure of establishment.
Sets up and operates machine tools such as lathe, grinder, drill, and milling machine to repair or fabricate machine parts, jigs and fixtures, and tools.
Documents work performed in preventive maintenance database.
Responds to preventive work orders and closes them out in the computer system when the jobs have been completed.
Coordinates with Scheduling if maintenance activities at a workstation are expected to shut down production for more than one hour.
Maintains punctual, regular and predictable attendance.    
Works collaboratively in a team environment with a spirit of cooperation.
Respectfully takes direction from Supervisor/Manager.
Other duties as assigned.
Skills & Abilities
Communication – ability to read and comprehend simple instructions, short correspondence, and memos; to write simple correspondence; to effectively present information in one-on-one and small group situations to customers, clients, and other employees of the organization.
Math Skills – ability to add and subtract two-digit numbers and to multiply and divide with 10's and 100's; to perform these operations using units of American money and weight measurement, volume, and distance.
Computer Skills – has the minimal skills necessary to operate a computer.  Can log on to a computer system, navigate in windows, perform simple tasks within applications and enter information into a database.  
Problem Solving Skills – ability to apply common sense understanding to carry out instructions furnished in written, oral or diagram form; to deal with problems involving several concrete variables in standardized situations.
Qualification
Ability to perform essential job duties with or without reasonable accommodation and without posing a direct threat to safety or health of employee or others. To perform this job successfully, an individual must be able to perform each essential duty satisfactorily. The requirements listed below are representative of the knowledge, skill, and/or ability required. Reasonable accommodations may be made to enable individuals with disabilities to perform the essential duties.
Associate degree (A.A.) or equivalent from two-year college or technical school; or three years of experience and/or training; or equivalent combination of education and experience.
Work Environment
While performing the duties of this job, the employee is regularly exposed to work near moving mechanical parts. The noise level in the work environment is usually loud and temperatures will fluctuate from hot to cold depending on outside temperatures. Specific vision abilities required by this job include close vision, color vision, distance vision, depth perception, and ability to adjust focus. Frequently tastes finished products including those with allergens, kosher and non-kosher products.
While performing the duties of this job, the employee is frequently required to stand, balance, twist, stoop kneel and reach with hands/arms. Frequently lifts 25 pounds and occasionally lifts up to 50 pounds. Occasionally walks, use stairways to climb to multiple floors within office building.
Why Choose Atlas Staffing? 
Atlas Staffing is an employment agency that offers great benefits for our temporary and temp-to-hire staffing associates. Beyond the paid sick leave and medical benefits that many of our positions entail, we also have a recruiting staff that is ready to find the type of work YOU are interested in. If you are looking for a long-term career opportunity, then please apply now.
Atlas Staffing is a drug-free workplace and an equal opportunity employer. All qualified applicants will receive consideration for employment without regard to race, color, religion, sex, national origin, disability, or protected veteran status.
Benefits:
Preventative medical benefits for you and your family
Employee assistance programs available
Referral bonus opportunities
Injury medical options available for you and your family
Paid Sick Time in accordance with your state
#INDPOR
BR-Portland
Apply with Google
Apply with Linkedin
Apply with Indeed