Apply for job
Aircraft Line Service Technician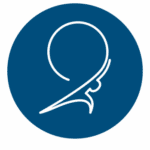 Atlas Staffing
Do you love being around Airplanes? Why wait to start your dream job? Fly into your new career powered by Jet Fuel! Atlas Staffing has an opening for a Line Service Technician who will be responsible for fueling, towing & marshalling various aircraft.

Qualified candidate must be 18 years old, have a valid driver's license, capable of lifting 50 pounds over head, have great flexibility/availability for scheduling, and enjoy working outdoors in ALL climates.
We offer competitive pay in addition to:
$300 Initial Sign-on bonus
$1,000 Longevity bonus at 6 months. Additional longevity bonuses after 1 year and 2 years
Pay increase to $16.50 after training is complete
Additional Swing Shift pay
Job Summary: The highest priority of the Line Service Technician is to make sure each customer has a pleasant experience by performing all customer requests in a timely manner with a positive and professional attitude. Continually strive for ways to improve service by anticipating customers' needs.

Job Duties:
Timely and safely fuel various aircraft from Cessna 150's to B-757's
Safely tow aircraft from Cessna 150's to corporate jets
Park and depart aircraft utilizing hand signals and assist customer with baggage and other needs
Ensure each customer has a pleasant experience
Conduct aviation fuel sampling and limited quality control inspections
Communicate with co-workers utilizing 2-way radio equipment
Perform facility clean-up (i.e., plow snow in winter)
Perform other duties as assigned

Job Requirements:
Must be at least 18 years old
Mechanically inclined
High School Diploma/GED preferred
Valid driver's license (or ability to obtain one) with no more than one moving violation in past 24 months
Ability to lift 50 pounds over the head
Willing to work outdoors (in all climates), evenings/nights, weekends, and overtime
Strong customer service orientation
Detail oriented & Quick Learner
Ability to follow directions, multi task, and work in fast paced environment
Good communication skills, both verbal and written
Positive attitude, professional behavior and appearance
Pass pre-employment drug screen and background check
Pass SIDA badge requirements as set forth by BOI Airport
Shift: You must be able to work ANY shift – full availability weekdays & weekends (you will only be working 5 days) and the shifts begin as early as 430am and go as late as 930 pm (You will only be working 8 hours per day)
Wage: $15 ($16.50 after training)
Why Choose Atlas Staffing?
Atlas Staffing is an employment agency that serves Boise and its surrounding areas. We offer many great benefits for our temporary and temp-to-hire Staffing Associates! Beyond the paid sick leave and medical benefits that many of our positions qualify for, we also have a recruiting staff that is ready to find the type of work YOU are interested in. (Not to mention our Titan Rewards program!) If you are looking for along-term career opportunity, then please apply now!
"Excellent service. Answered all my questions and took the time to get to know me for better job placement." – Norma Y.
https://www.atlasstaffing.com/
Atlas Staffing is an equal opportunity employer. All qualified applicants will receive consideration for employment without regard to race, color, religion, sex, national origin, disability or protected veteran status.
Drug-free workplace
Austin.Plew
BR-Boise
Apply with Google
Apply with Linkedin
Apply with Indeed