Apply for job
Branch Manager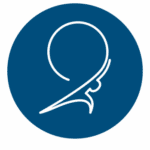 Atlas Staffing
Branch Manager
Location: Southwestern Phoenix, AZ
Salary: $55,000 per year plus bonus and commissions ($20,000 – $50,000)
You are a strategic thinker, a born leader, and you are ready to show colleagues and clients what you bring to the table. Atlas Staffing is looking for a professional like you to expand our business.
As the Branch Manager, you will help guide and lead our new office. From creating brand awareness to setting up healthy rhythms for daily operations, you will drive the expansion of this team, growing the roots of the business.
Responsibilities & Requirements
Cultivate relationships with clients – through phone calls, emails, or coffee meetings, go above and beyond to ensure trust and partnership.

Strategize and implement creative processes for daily operations. Find efficient ways to motivate the team to reach goals, both for the company and as individual.

Set goals for recruiters and sales executives. Come alongside them to make sure they have the bandwidth and resources to progress and grow in their roles.
Why Work with Atlas Staffing
Life is too short not to love your job, and that's exactly why we think you should join our team. At Atlas Staffing, you'll learn from outstanding leaders, make connections, and feel appreciated. With the following values, we create a culture in which you want to come to work each morning (even Mondays).

Embrace a growth mindset

No Optionalism

Obsessed with customer success

Take the stairs

Bias to action

Always protect the team
With Atlas staffing, you will learn new skills, build your career, and get rewarded for your hard work. Recent surveys from ClearlyRated show we have a client star rating of 4.7 and an employee star rating of 4.8 – we love what we do every day, and the results speak for themselves. So why wait? Follow the links below to find out how you can join our team.

Ready to apply? Let's get started.
Atlas Staffing is an equal opportunity employer. All qualified applicants will receive consideration for employment without regard to race, color, religion, sex, national origin, disability or protected veteran status.
Drug-Free Workplace
Terrence.Morton
BR-Corporate
Apply with Google
Apply with Linkedin
Apply with Indeed