Apply for job
Employee Relations Coordinator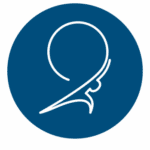 Atlas Staffing
Are you a take charge individual? Do you enjoy helping individuals navigate starting a new job? Atlas Staffing is searching for an individual who is people-focused and looking to join a dynamic team.
As an Employee Relations Coordinator with Atlas Staffing, you'll be:
Take ownership of the full candidate experience from onboarding through the end of placement
Working with candidates through the onboarding process.
Ensure all new hire paperwork & background checks are completed properly.
Answering staffing associate questions regarding their placement, pay or etc.
We're looking for an individual with empathy, perseverance and a desire to help people. At Atlas Staffing, we believe in giving our candidates the best experience possible, doing the hardest tasks first and asking questions about what we don't know. We are a team that works together utilizing the strengths of our members! Check out our core values – https://www.atlasstaffing.net/about. These aren't just fancy words on our website, this is who we are. If this sounds like the kind of career you are looking for, please apply and we'll start the conversation to see if this a perfect fit for you.
Hourly Rate: $18-21 DOE
Atlas Staffing is an equal opportunity employer. All qualified applicants will receive consideration for employment without regard to race, color, religion, sex, national origin, disability or protected veteran status.
Drug-Free Workplace
Terrence.Morton
BR-Corporate
Apply with Google
Apply with Linkedin
Apply with Indeed