Apply for job
Line Service Shift Supervisor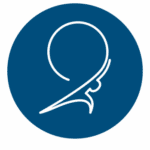 Atlas Staffing
Atlas Staffing is currently hiring for (2) Line Service Shift Supervisors to oversee the daily fueling operation of commercial and general aviation. Provide leadership and coaching to direct reports. Meet customer service level expectations. Hold staff accountable to ensure service levels are met. This supervisor will primarily work afternoon/evening shifts.
Job Duties:
Timely and safely fuel various aircraft
Safely tows aircraft from Cessna to corporate jets
Parks aircraft utilizing hand signals and assists customer with baggage and other needs
Conducts aviation fuel sampling and quality control inspections
Communicates with co-workers utilizing 2-way radio equipment
Performs facility clean-up
Ensures all required paperwork is completed and is accurate
Responsible for providing on the job training (OJT) and direction to all direct reports
Ensures all fuel quality control procedures are followed
Ensures operations are conducted in a safe manner, and safety polices are followed and enforced
Coaches employees and conducts performance appraisals
Assists with scheduling and shift coverage
Performs all other duties as assigned
Job Requirements:
Preference given for supervisory experience
Strong leadership, customer service, and interpersonal relation skills required
Detail oriented & Quick Learner
Ability to follow directions, multi task, and work in fast paced environment
Good communication skills, both verbal and written
Word, Excel, Email experience preferred
Salary $18 and this position is eligible for longevity bonuses. Higher salary considered for Aircraft Fueling Supervisor experience.
Austin.Plew
BR-Boise
Apply with Google
Apply with Linkedin
Apply with Indeed