Sanitation Associate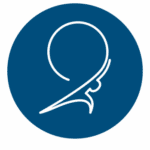 Atlas Staffing
Do you have experience in the sanitation industry? Do you have great communicational skills? Atlas Staffing is seeking for a reliable candidate to work with one of our clients in Selah, WA!
Responsibilities:
Hoses down all plant equipment, floors, and walls using cold-water rinse.
Applies chemicals for cleaning, degreasing and sanitizing using sprayers and hoses.
Applies a hot water wash down of sterilization.
Shovels and sweeps up waste from daily production of fruit products.
Gather trash in carts and transports to trash compactor for disposal.
Cleans drains and sewers in plant area by sweeping floors and transporting debris to trash area.
Cover sensitive equipment for protection.
Handles equipment and chemicals according to government, OSHA and company safety standards.
Familiar with General Manufacturing Procedures.
Performs other duties assign by management.
Role in Food Safety: Follow plant GMPs at all times and ensure work area is secure
Physical Requirements:
This position requires the following physical demands up to 90% of the time.
Ability to turn head to look right/left as well as up and down.
Ability to twist body at waist.
Ability to bend/squat/kneel.
Ability to grasp bottles.
Ability to reach with both arms.
Ability to stand for 8 hours during a shift minus breaks and lunch.
Ability to lift up to 25 pounds.
Education:
A high school diploma or GED required
Experience:
Previous sanitation experience preferred
Special Skills:
Ability to read/write in English.
Good communication skills.
A demonstrated commitment to continuous improvement.
Personally invested in the success of the business.
Motivated, focused and accountable for results
Why Choose Atlas Staffing?
Atlas Staffing is an employment agency that serves the Yakima Valley and its surrounding areas. We offer many great benefits for our temporary and temp-to-hire Staffing Associates!
Beyond the paid sick leave and medical benefits that many of our positions qualify for, we also have a recruiting staff ready to find the type of work YOU are interested in. (Not to mention our Titan Rewards program!) If you are looking for a long-term career opportunity, then please apply now!
*She made it easy and comfortable to discuss job searching and opportunities for my needs I would highly recommend anyone to atlas staffing for work.*- Raquel G. | Candidate
www.atlasstaffing.com
Atlas Staffing is an equal opportunity employer. All qualified applicants will receive consideration for employment without regard to race, color, religion, sex, national origin, disability, or protected veteran status.
Drug-Free Workplace
Lyzette.Chavez
BR-Yakima
Apply with Google
Apply with Linkedin
Apply with Indeed